Tai Chi Youth Belt Ranks and Testing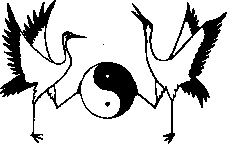 BELT RANKING of TAI CHI YOUTH
| | |
| --- | --- |
| WHITE SASH | BEGINNER Level |
| YELLOW SASH | INTERMEDIATE Level |
| ORANGE SASH | ADVANCED Level |
| RED SASH | INSTRUCTOR Level |
A student begins lessons in Tai Chi Youth as a WHITE SASH student. After learning half the Yang Style Tai Chi Form, they are Belt Tested for their White Sash + 1 Red Stripe. Another Red Stripe is added after learning the entire Tai Chi Form.
Next, the student will earn a YELLOW SASH making them an Intermediate Level Student. After earning 2 more Red Stripes, the student can become an ORANGE SASH, Advanced Level Student.
After adding 2 red stripes to their Orange Sash, the student begins working on their Instructor level RED SASH. Several more stripes will be required before the student is an ACCREDITED TAI CHI YOUTH INSTRUCTOR.
With semesters being 4-months each, it will take more than 4 years for any student to become a Tai Chi Youth Instructor. Any semester can be repeated if the student does not pass a Belt Test or meet the requirements to be Belt Tested.
Because we never want to see a student fail a Belt Test, all of the requirements of each Belt Test must be twice approved and signed off by the Instructor before a Belt test is even scheduled.
All Belt Test requirements are well detailed. Each student begins each semester by filling out a Belt Test Requirement Sheet that lists every requirement the student must learn and get approved during that semester. This provides consistency and fairness to all students.
The Tai Chi Youth curriculums are very thorough and more than most persons initially desire to learn about life, martial arts or their own self. Yet this 4 year curriculum is just the first year curriculum of Shaolin Chi Mantis™ stretched out to be more attainable to more youths. There is so much to learn in Shaolin Chi Mantis that very few people are sufficiently motivated to learn and achieve the lessons and requirements of Shaolin Chi Mantis.
Tai Chi Youth makes learning part of daily life. We especially enjoy seeing students develop a lust for learning. It is this desire to learn that will make them more successful in their life pursuits.