One-Man Enterprise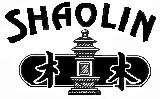 Being self-taught is not what I'd prefer. Perhaps there are other persons who could mentor me?
I've been visiting blogs and studying online tutorials -- I think I want a secretary. Am I still a one-man operation if I have a secretary?
I lived out of my Ford E-300 Van, affectionately named, "Evan,"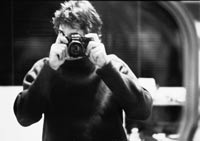 for a year and a half while working as a Union Carpenter for the United Brotherhood of Carpenters andJoiners at the LAX.This was ayear preceeding the 1984 Olympics and during the Olympics... it was a good job, except for the jet noise.
I saved up enough to launch my first record, TEMPTATION, by Richard O'Connor. More on that later!
Since then, sold cassettes in Utah, cassingles to college radio and NOW:
CD #1: LEVEL 1 = PEACE OF MIND by American Zen. "America's First Buddhist Rock Band"
CD #2: LEVEL 2 = CHRIST KILLER by American Zen. "Psychedelic Folk Rock"
I also editied and published two poetry books in the last year:
Poetry Book #1: Utah - Phase 1 by The Hippy Coyote
Poetry Book #2: Autumn Flavours by The Hippy Coyote
More to come!
Richard Del Connor
President - Producer of Shaolin Records

---